Free Printable Words of Wisdom Cards for Baby Shower
Here is free printable words of wisdom game for Baby Shower party. This is actually more of a keepsake for mom and dad to be than a game. This will specially be beneficial for a couple that is becoming parents for the first time. I have prepared this game in three colors so it can be used on girl Baby Shower, boy Baby Shower and even when parents do not know or want to disclose gender of the baby. It is better if you print these words of wisdom game cards on heavy card stock so that it will remain with mom to be for long time.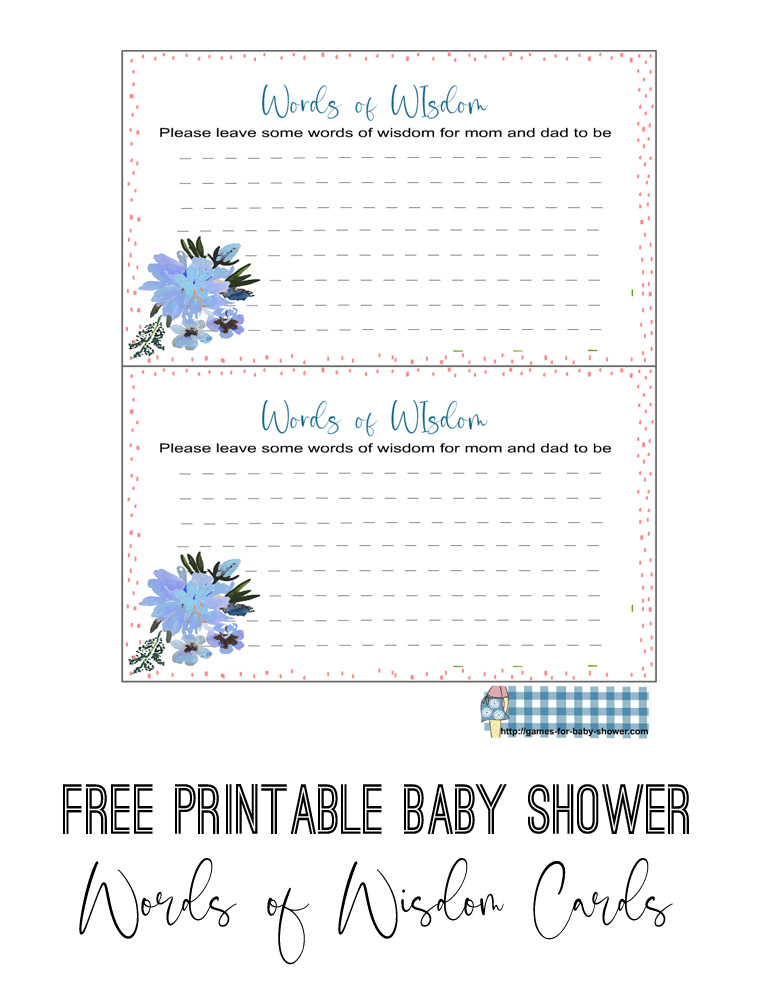 How to Play: Print and cut these game cards around the edges and distribute among your Baby Shower party guests along with a pen or pencil. Ask them to write some words of wisdom about raising the baby that will help parents to be in future. Collect all the cards and present those to mom to be.
Free printable words of wisdom game cards in pink color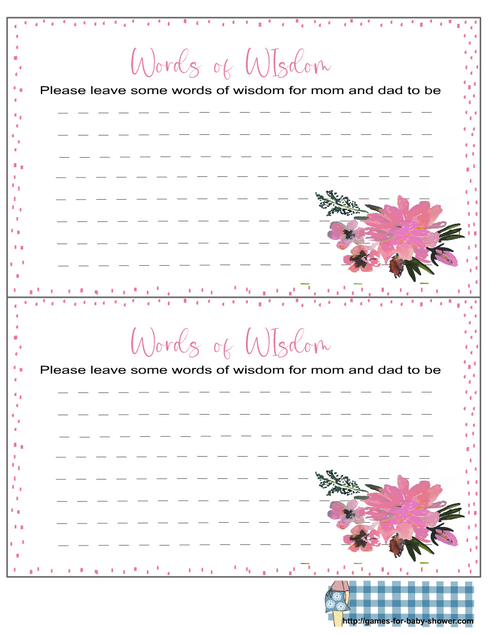 Here are some adorable free printable words of wisdom game cards in pink color on which your Baby Shower guests can share their advice with new parents to be. To save these cards click on the image above and a bigger image will open up, right click and save that image to your computer. It is good if you print and cut the game cards a day or two prior to the Baby Shower to save the hassle.
---
Words of wisdom game printable in blue color for boy Baby Shower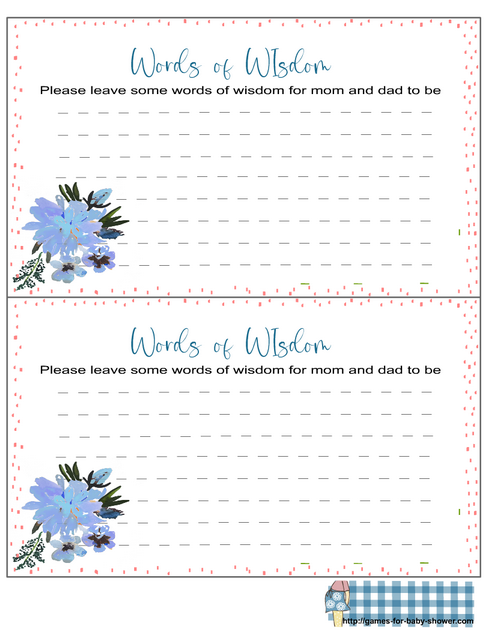 If you are hosting a boy Baby Shower then you will surely like these words of wisdom cards in blue color. These cards have enough space for guests to write their message and also their names. It will be a memorable keepsake for mom-to-be for always.
Words of wisdom game cards printable in green color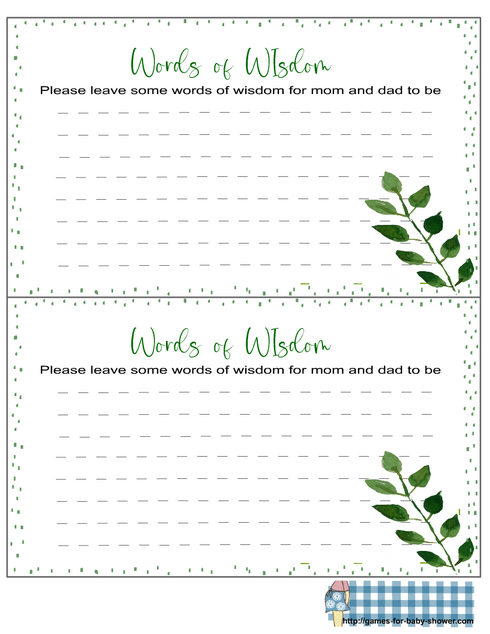 If you do not know the gender of the baby then you can use these game cards in gender neutral green color. These cards can also be used on both boy and girl Baby Shower parties if this color matches your Baby Shower party theme more.
---