Free Printable Baby Shower Finish Mommy's Phrase Game
Finish Mommy's Phrase is another adorable free printable game for Baby Shower and it will also involve mom-to-be. I have prepared really cute free printable graphics for this game that will surely be loved by all of you. I have prepared this game in three colors so you can play this lovely game on both boy and girl Baby Showers and even if you do not know gender of the baby.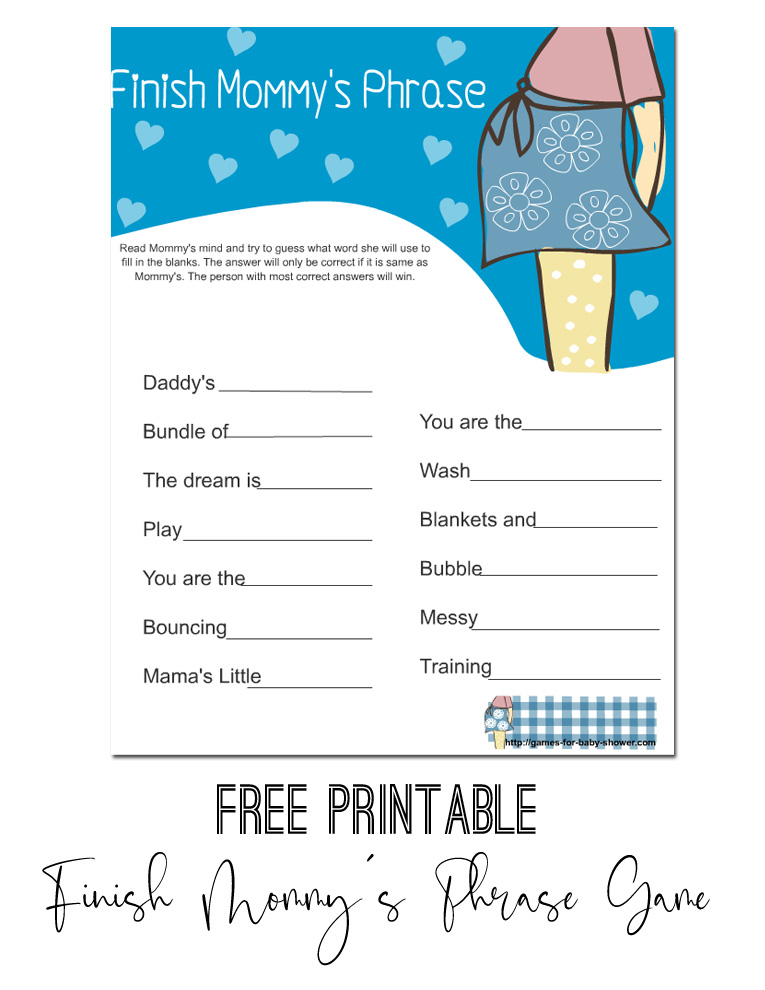 How to Play: Distribute printed Finish Mommy's Phrase game cards among your Baby Shower part guests along with a pen or pencil for each of the guests and also give one card and pen to mom-to-be. Guests and mom-to-be will have to finish all the phrases. The guest who has completed most of the phrases in the same way as mom-to-be has written those will be the winner of this game.
Free printable finish Mommy's Phrase game in Blue Color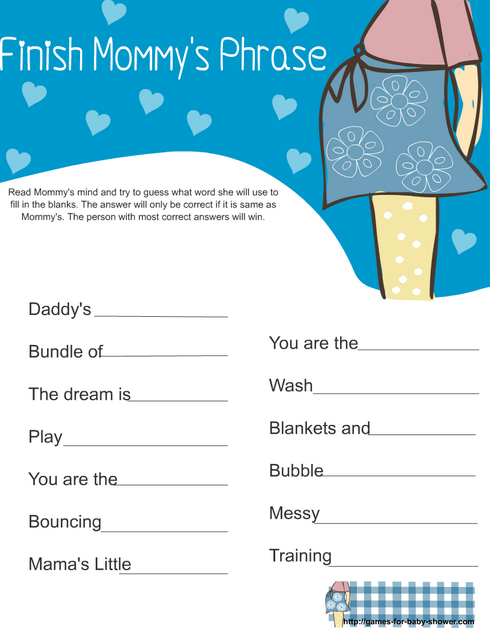 Here is this cute game with adorable graphics in blue color for your boy Baby Shower. The graphics in this game are made in a way that these will match any Baby Shower theme. To save this image click on the image above and a bigger image will open up. Right click and save that image to your computer. Save this game printable in pink and green color in the same way.
---
Finish Mommy's Phrase game printable for girl Baby Shower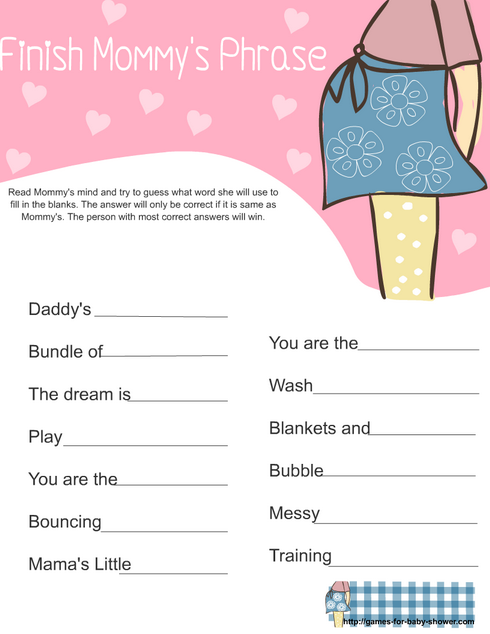 Here is free printable for this game in pink color. It is really suitable if you are throwing a girl Baby Shower party.
Free Printable Baby Shower Game, Finish Mommy's Phrase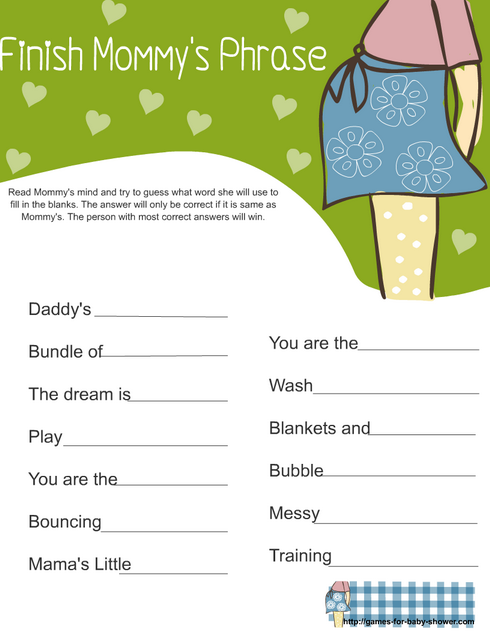 Free printable for same game in a gender neutral green color.
---