Free Printable Baby Shower Stationery
If you want to play some game that I have not created among free printable games but that involves the use of stationery then you can download and print any of the free printable stationery designs that I have provided on this page. I have made these designs in six different colors so these will match your Baby Shower party theme. You can use blue for boy Baby Shower, pink for girl Baby Shower and any color among the rest of the colors for both parties.
Printable Stationery in Blue Color for Boy Baby Shower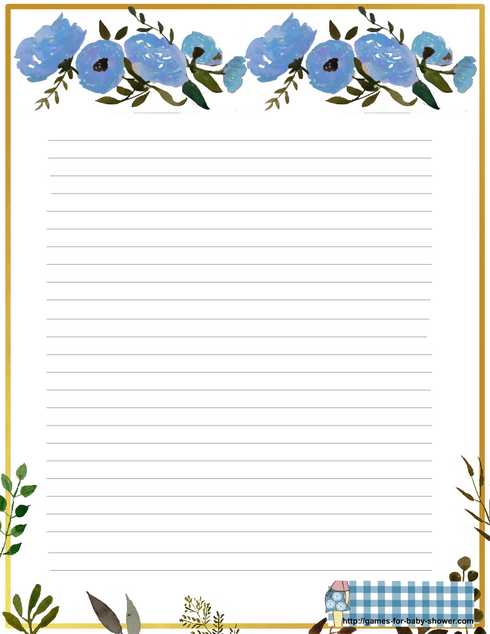 Play any game on your boy Baby Shower party using this adorable stationery design. It has flowers and hearts and that will go along well with any Baby Shower party theme. To save this image just click on the smaller image given above. A bigger image will open up, right click and save that image to your computer. Print it one or two days prior to your Baby Shower party and just play any Baby Shower game on it with your guests.
---
Free Printable Stationery in Pink Color for Girl Baby Shower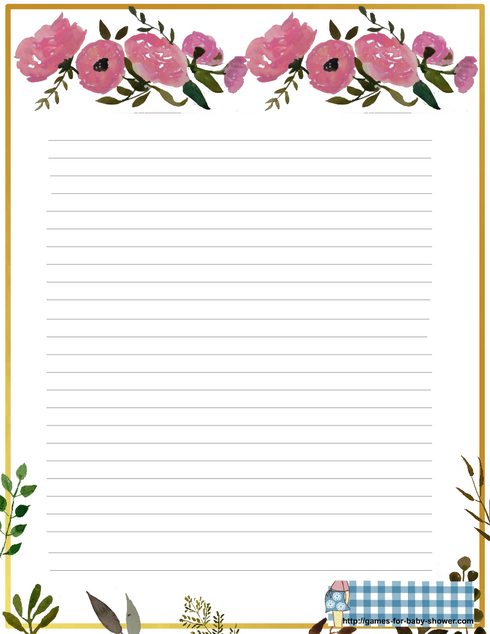 For a girl Baby Shower you would like to download this free printable stationery design in pink color. Use the same method as mentioned to save the blue stationery design in order to save this one.
Baby Shower Stationery in Brown, Yellow, Orange and Green Colors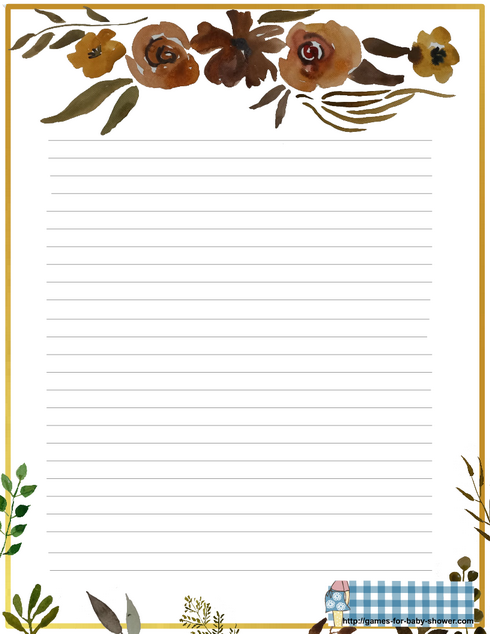 If you do not know or do not want to disclose gender of the baby or if you no more like traditional colors which are used for boy and girl Baby Showers then you can use stationery in any of these colors. Click on the image above to get the bigger image of this design in brown or any of the images given below to get stationery printable in yellow, orange and green colors.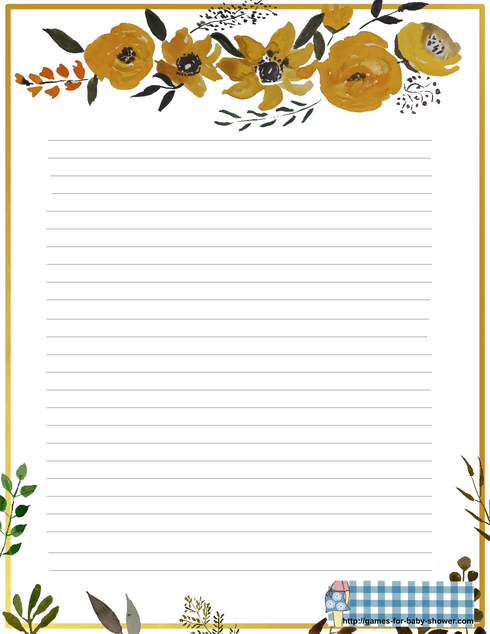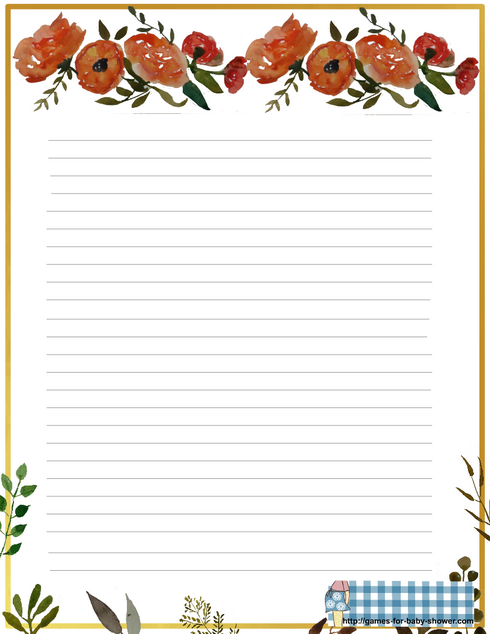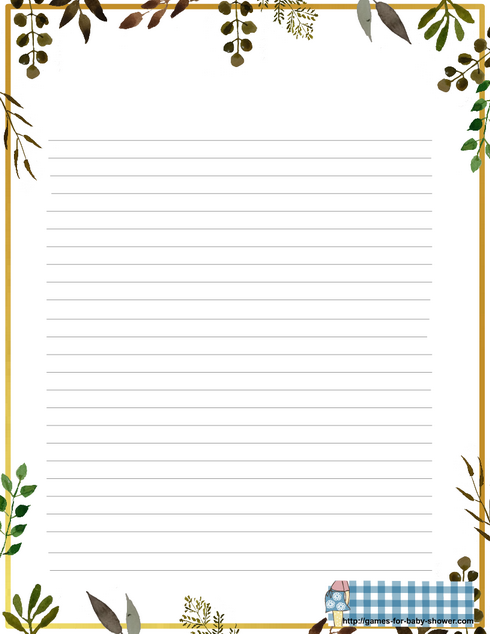 ---