Free Printable Pass the Parcel Rhymes Game for Baby Shower
Here is free printable pass the parcel rhymes game for Baby Shower. This is one of my most favorite games that I have created for this website. I have collected a few rhymes from the internet and created a few by myself but all the graphics are original, unique and are created by me. You have to collect some small gifts to place in each layer of the parcel. Print and cut all the rhyme cards around the edges. Start wrapping the parcel and place 1 small gift in each layer. Place last rhyme card in the innermost layer as the parcel should reach mom-to-be at the end and other cards in all the other layers. It will be slightly tough to prepare this game but trust me this game will be worth all the efforts.
How to play: All the party guests should sit in a circle and anyone can start opening the first layer but they have to follow the instructions described in each of the rhyme and keep on passing the parcel. This game will be a good ice-breaker and a great way to introduce all the guests to each other. In the end the parcel will reach mom-to-be and you can place a bigger or special gift for her inside.
Pass the Parcel Game printable in Blue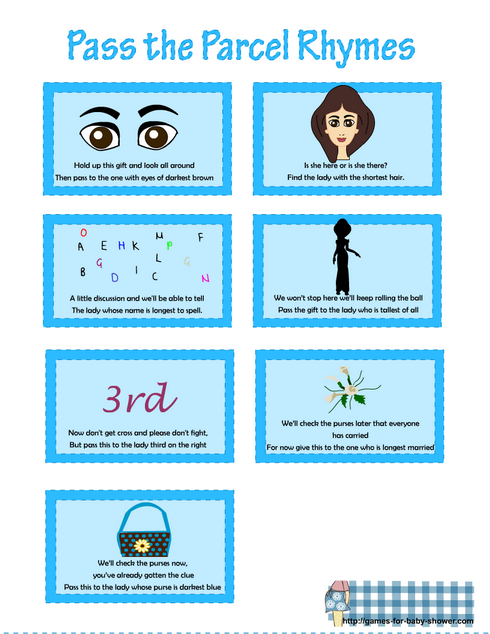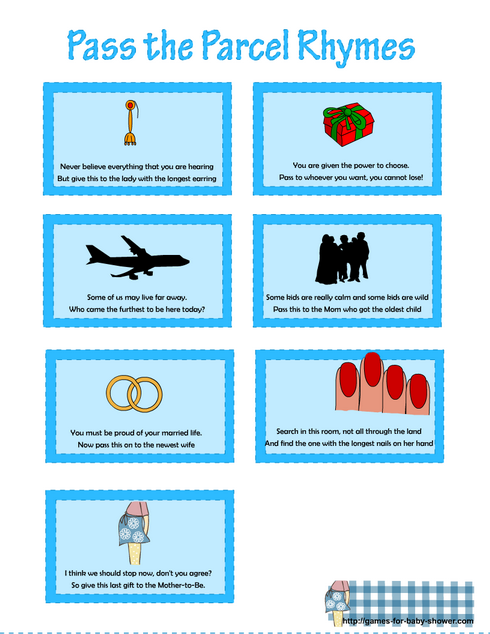 Click on both the images one by one to open their larger versions. Right click and save those images to your computer. Hit back key in your browser windows to return to this page after saving one image. This game will start with the card that instructs about lady with brown eyes and the card about mom-to-be will be the last card.
---
Pass the parcel printable rhymes in pink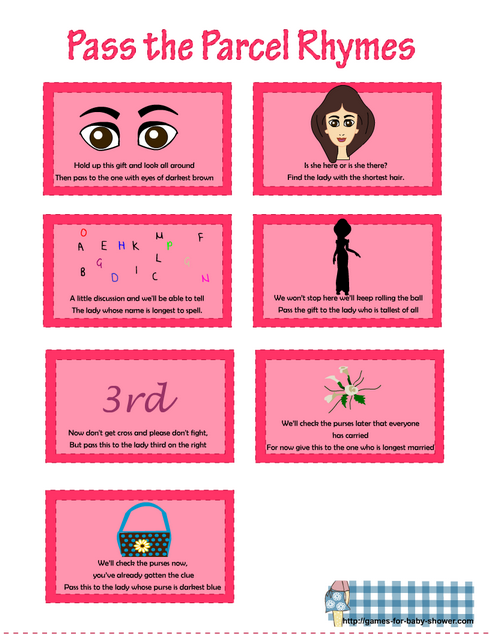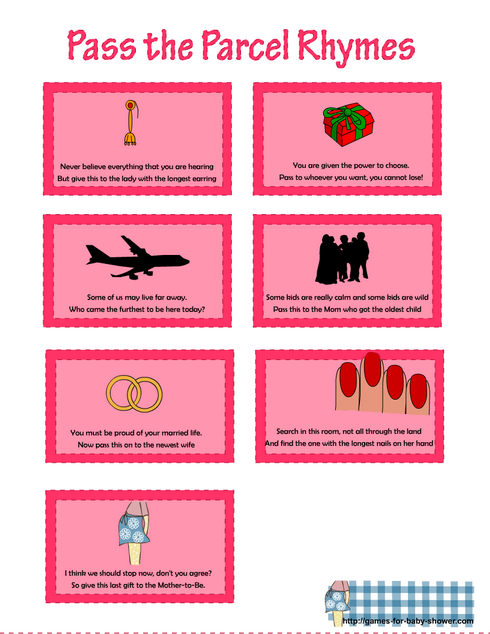 For a girl Baby Shower you will surely like to have the games in pink color. So here are free printable cards in pink color for this pass the parcel game. Carefully read the instructions about saving the blue rhymes cards and save pink or green cards the same way.
Pass the parcel rhymes cards in green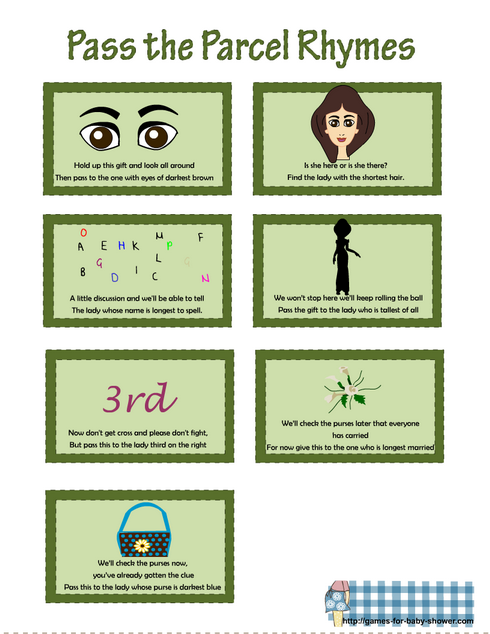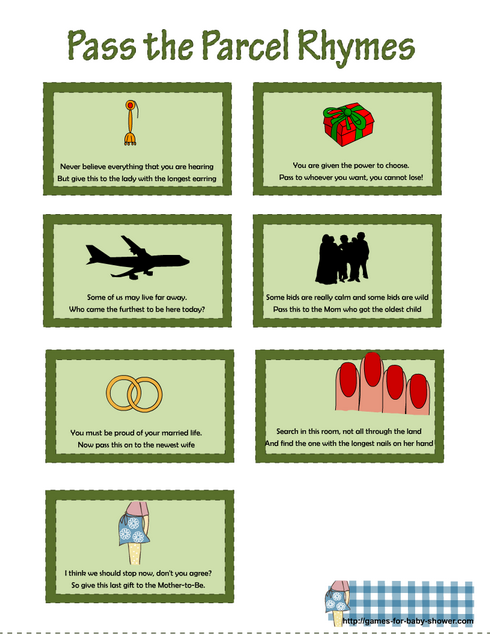 Here are free printable cards for this game with cute rhymes and adorable graphics in green color.
---