Free Printable Pregnancy Activity Mad Libs for Baby Shower
On this page I am sharing Free Printable Pregnancy Activity Mad Libs for Baby Shower so the guests can write down a crazy and funny Pregnancy Activity advice for the mom-to-be. I have made these cards in three different colors. All the games on my website are free for personal use. You can play this game in two different ways.
How to Play 1: You should take a print out for just one set of this pregnancy activity mad libs sheets in the color of your choice. Ask all the guests to complete the second page by adding verbs, adverbs, nouns, etc. After that place those words in the first sheet to make a comical advice for the parents-to-be and read that aloud.
How to Play 2: You can also print both sheets according to the number of the guests and give each guest gets a copy of second page to complete with verbs, nouns, etc . Once they are all done with sheet no. 2, the host gives each person the first sheet. . Do not give them both sheets at the same time. The guests are then to copy their words from the second page, onto the first page. A nonsensical advice will be ready in no time.
Free Printable Pregnancy Actvity Mad Libs for Baby Shower in Green Color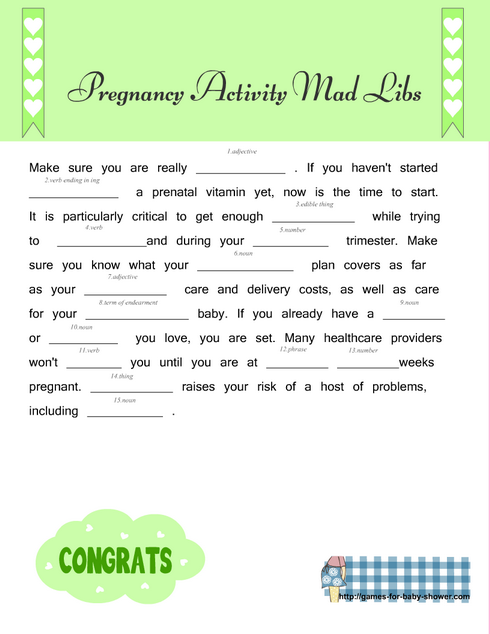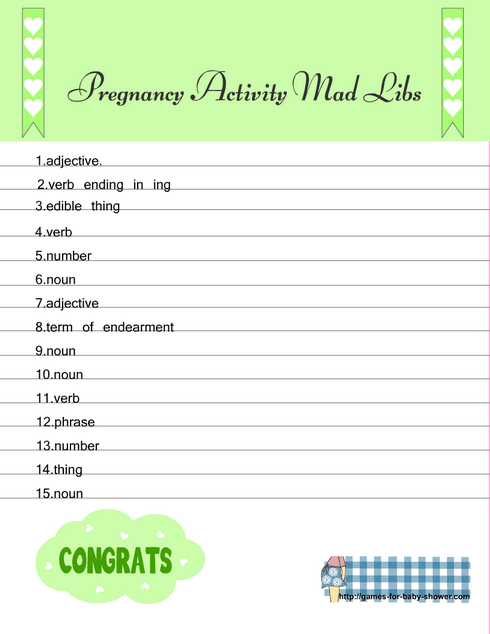 Here is the first printable set of this funny and hilarious baby shower mad libs game and the both sheets are in green color. Just click on each of the game cards and a bigger printable image will open up. Save that image or print it. Hit the back button on your browser after that so you can return to this page.
---
Free Printable Baby Shower Mad Libs Game in Blue Color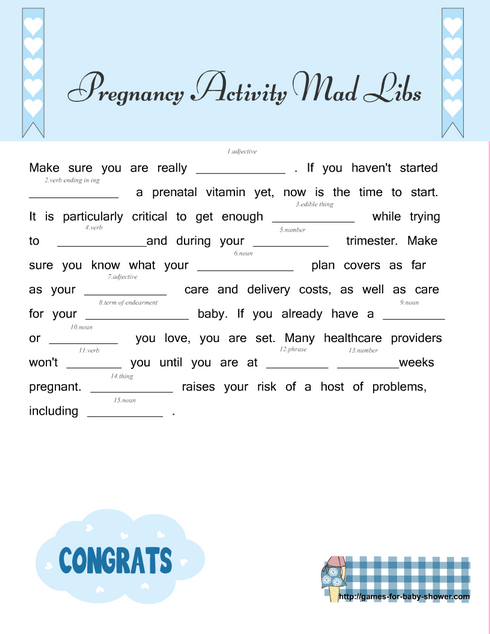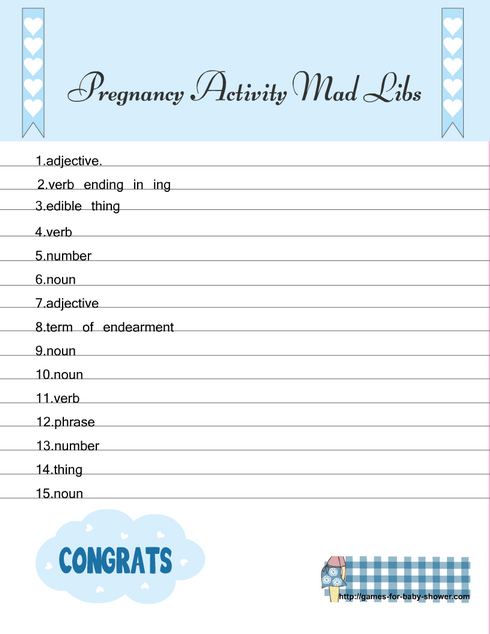 This is a set of this funny mad libs game in blue color. You can print and play this game on a boy baby shower. You can easily print all these games using a color printer at your home. You can also get these printed from a print shop.
Baby Shower Pregnancy Activity Mad Libs Printable in Pink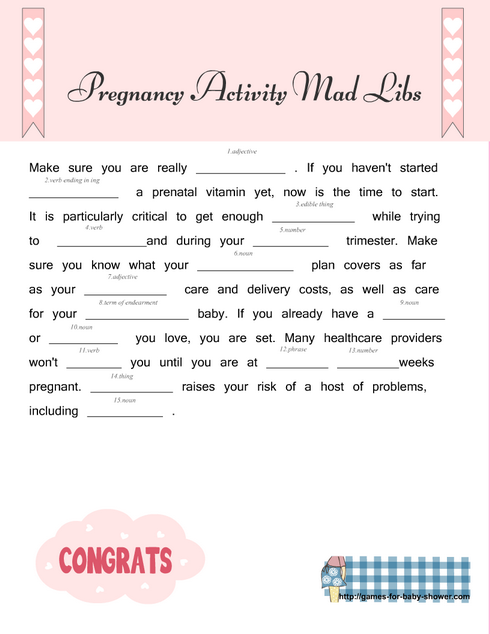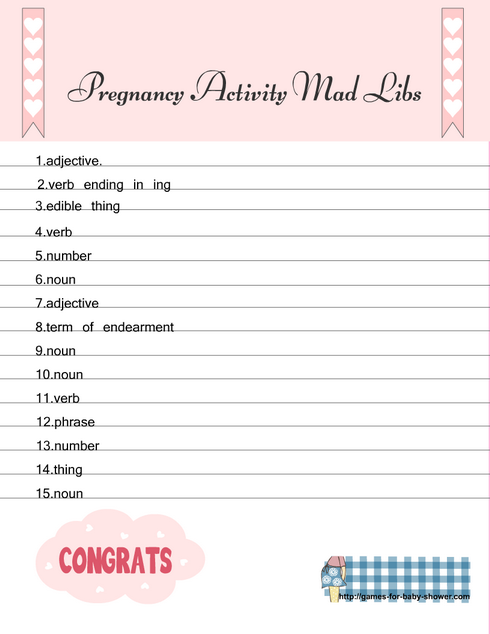 This is another beautiful color for this free printable baby shower game. Just click on the each thumbnail image and then right click and save the bigger image when it will open up. You can take print outs of all the games later.
---