Free Printable Baby Shower Wishes for the Baby Cards
On this page you can download free printable Baby Shower wishes for the baby game in three different colors of blue, pink and brown. This is a love filled game and more of a keepsake for mom-to-be. Guests will have to write their heart felt wishes for the baby and sign the Wishes Card with their names.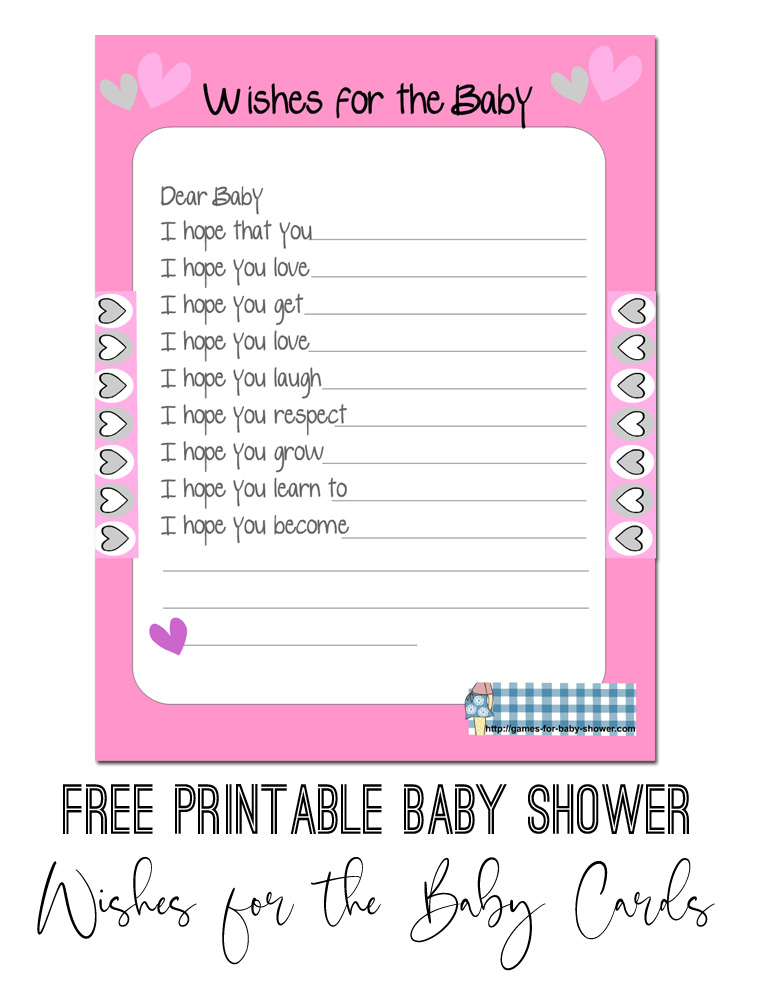 How to Play: Distribute printed wishes for the baby game card along with a pen or pencil among each of your Baby Shower party guests. They have to write their wishes and hopes in front of each blank such as , I hope that you love, I hope that you get etc. Collect all the wish cards from the guest and give those to mom-to-be. She will love and remember this game always.
Printable Wishes for the baby Game Card in Blue Color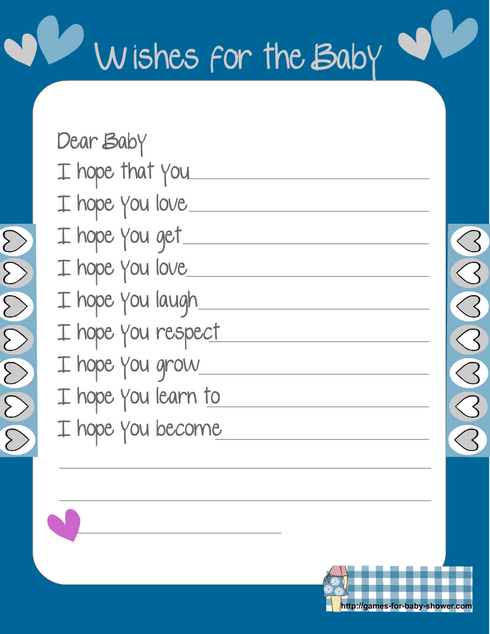 This is a cute printable in blue color that you can use for boy Baby Shower party. This wishes game card will go well with any Baby Shower party theme. It is recomended that you print this on card stock paper so it will stay in good condition for longer. To get this image just click on the image above, that will open the bigger printable version of this image. Right click and save that in your computer.
---
Free Printable Wishes for the baby game in Pink color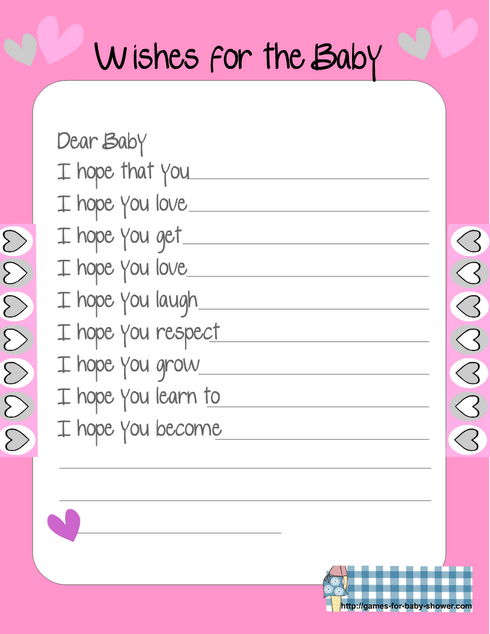 Pink is the perfect color for a girl Baby Shower that is why I have created this free printable wishes for the baby game in pink color as well. Save it using the same method as mentioned for the blue game card.
Wishes for the baby Game printable in Brown Color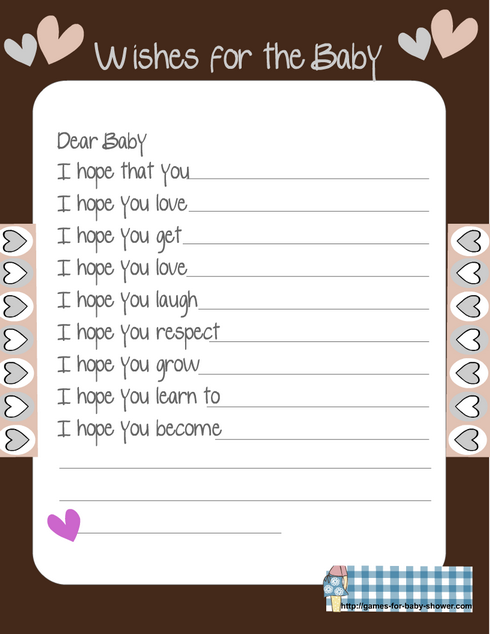 I have also created this game in gender neutral brown color. If you are a brown color lover or if this color goes well with your Baby Shower theme then you can use it even for boy or girl Baby Showers.
---