Free Printable m&m Guessing Game for Baby Shower
This is a very interesting and cute free printable game for Baby Shower party and it is called M&M guessing game. You do not have to use real M&M's to play this game but you can simply print this cute game's cards and have fun playing this colorful game with your Baby Shower party guests. I have created this game in three colors so it will match any theme for Baby Shower party.
How to Play: Distribute printed M&M game cards among your Baby Shower party guests along with a pen or pencil for each of the guests. Ask them to just look at these two M&M bottles and guess and write the number of the M&M in these two bottles combined within 60 seconds. The guest whose guess is right or closest will be the winner. The number of M&M's were 82 in both the bottles when I counted those. :)
Free Printable m&m guessing game in yellow color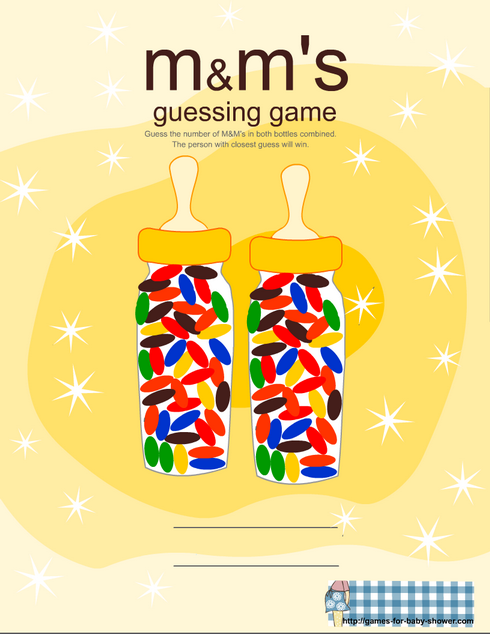 I simply love the graphics of this game that I have created for you that you can use for free for personal use. To save this game just click on the image above and a bigger image will open up. Right click and save that image to your computer. Follow the same method to save this game in pink and blue color. It will look more decent and attractive if you will print this game on hard card stock paper but it is up to your choice and budget.
---
Free printable Baby Shower m&m guessing game in Blue Color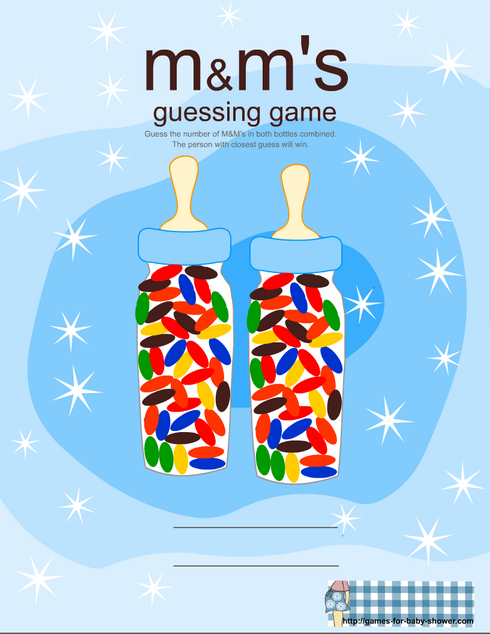 M&m guessing game printable in blue color for boy Baby Shower party. I am sure that your Baby Shower party guests will appreciate the graphics and the pain that I've taken to create these graphics as well as have fun playing this game.
Baby Shower m&m guessing game printable for girl Shower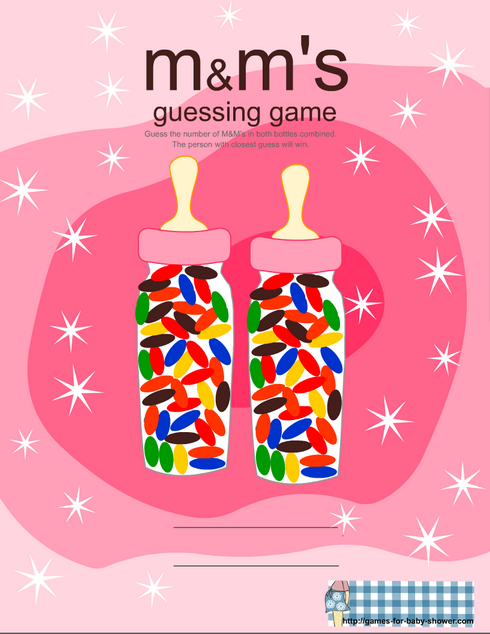 A cute free printable of this game in pink color for girl Baby Shower party.
---