Free Printable Baby Shower Alphabet Game
Baby Shower Alphabet game is a very interesting game for Baby Shower so I have made free printables for this game in three colors. There are alphabets written from A-Z with a space in front of the alphabets where your Baby Shower party guests can write words starting with that alphabet.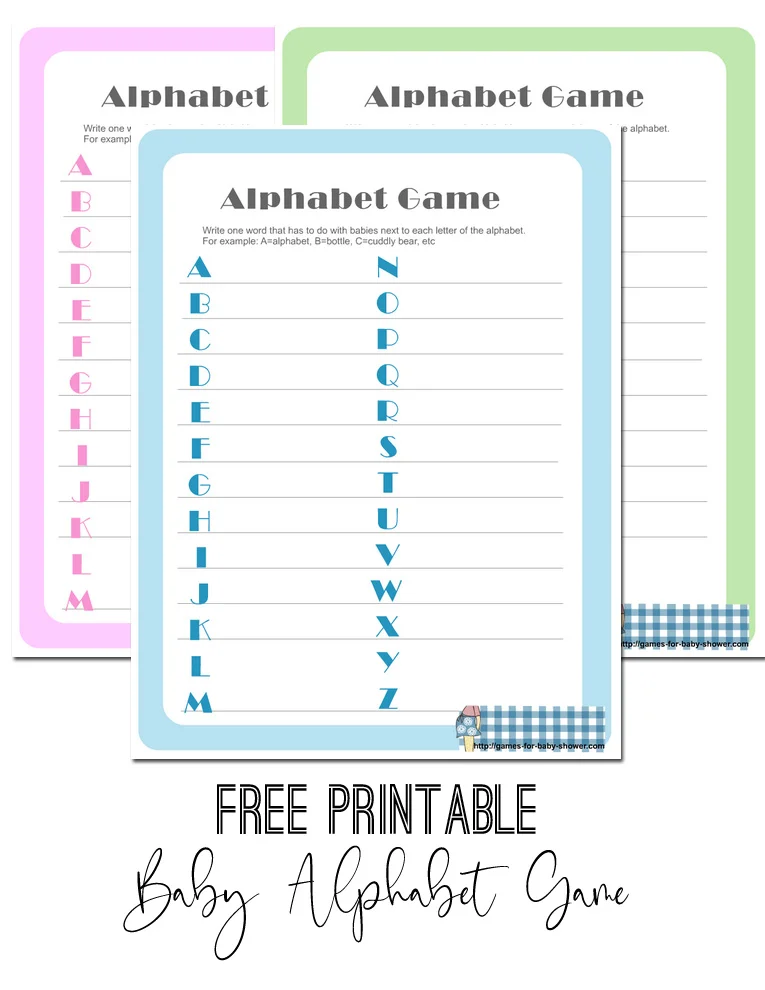 How to Play: Give your Baby Shower party guests a printed sheet for this alphabet game in color of your choice and a pen. Set the timer to 2-3 minutes. The person who will make words with most alphabets will win.
Make baby related words with all the Alphabets ( Green)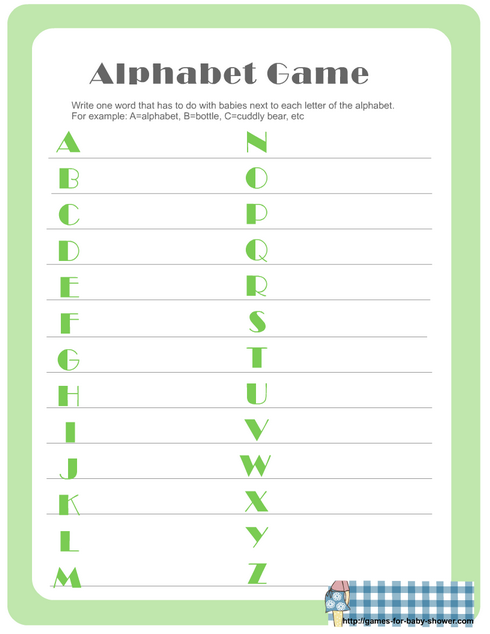 Here is printable version of this very interesting game in green color. To save this game click on the image that you see above this text. It will open the larger file that you can save to your computer. This game in gender neutral color can be used for both girl and boy Baby Shower parties.
---
Baby Shower Alphabet Game in Blue Color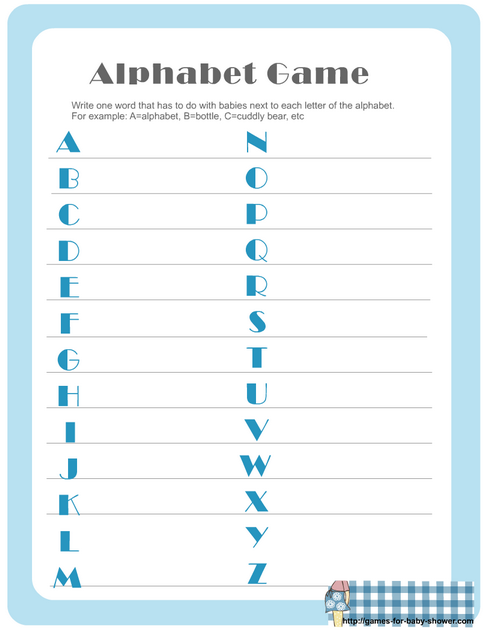 For your boy Baby Shower party here is free printable alphabet game in blue color. Simply click on the image and save the bigger image to your computer or print it.
Baby Shower Alphabet game Printable for Girl Shower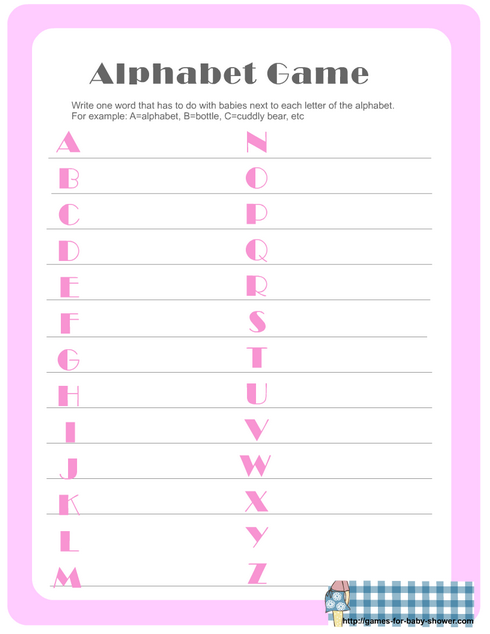 The same game in pink color. Use the same method as mentioned above to get this printable.
---