Free Printable Baby Shower Word Search Puzzle Game
If you are hosting a Baby Shower and want to include games in that to make it memorable for your guests then you will surely love this free printable Baby Shower word search game that I have created in four different colors. This puzzle has 20 different words, see how many can your guests find. Click here to get solved Baby Shower word search game puzzle.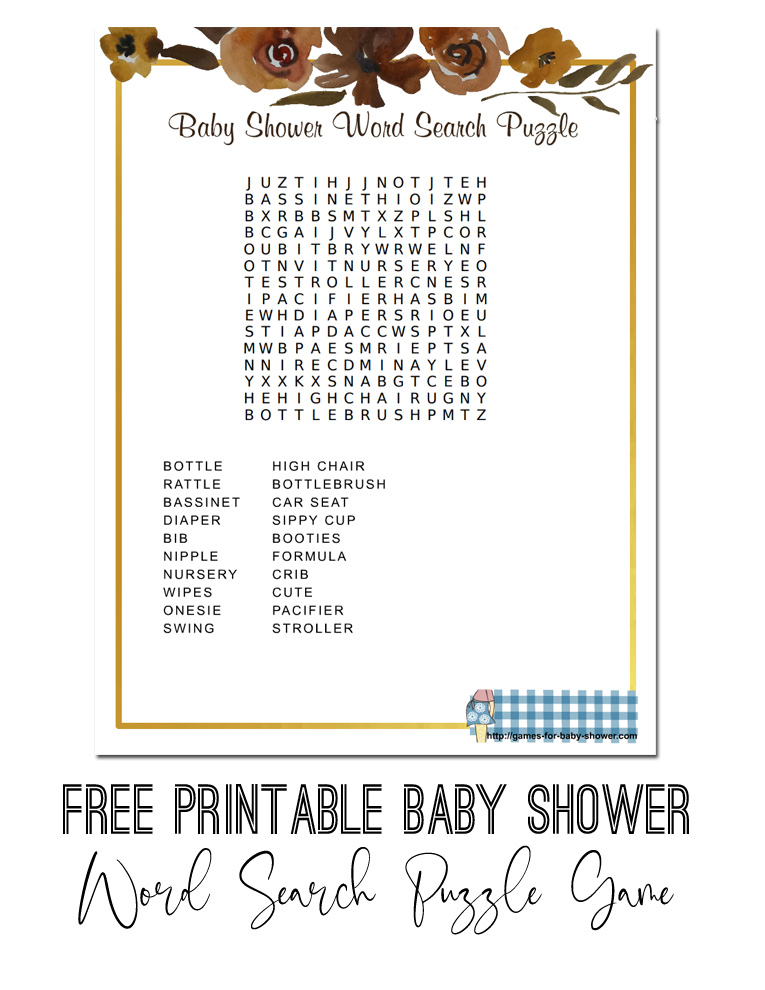 How to play: Distribute printed Baby Shower word search game and pens among your Baby Shower party guests. Ask them to find as many words as they can within 5 or 10 minutes time. Words can be found horizontally, vertically and diagonally but not backward. The one who finds most word with-in the assigned time will win this game.
Baby Shower Word Search Puzzle Game in Blue Color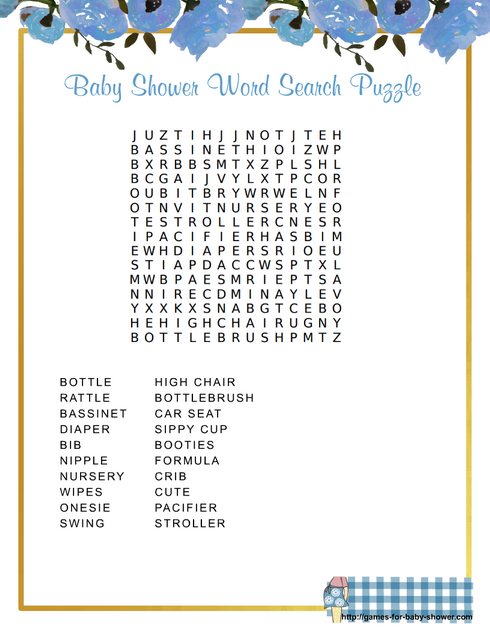 If you are hosting a boy Baby Shower then you will surely appreciate this free printable word search game in blue color. In order to grab it just click on the image shared above and you will see the bigger printable version. Simply right click and save that image or print it it using your home printer.
---
Word Search Puzzle for Baby Shower in Pink Color
For your girl Baby Shower get this pink word search puzzle and make your party guests concentrate a little. This game is perfect for a crowd who is happy playing games while seated.
Baby Shower Word Search in Green Color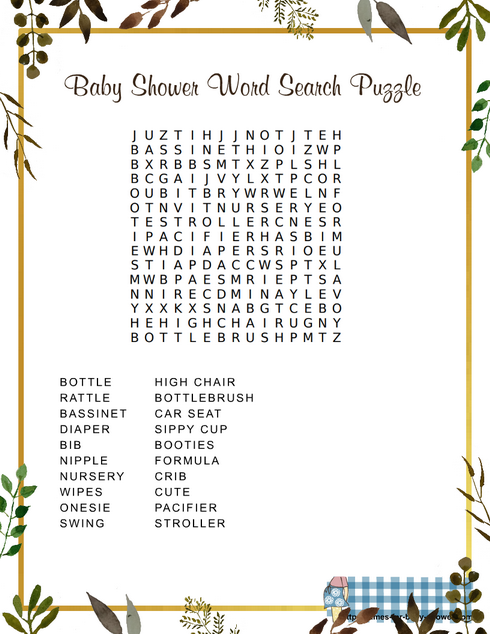 Here are two gender neutral versions of this Baby Shower puzzle game. Given above is in green color and below in brown color. Click on any of the images that you like to print and right click and save the bigger image. These colors are perfect if you do not want to disclose gender of the baby or do not know it yet. These colors will match any Baby Shower theme.
Word Seach puzzle game for Baby Shower in Brown Color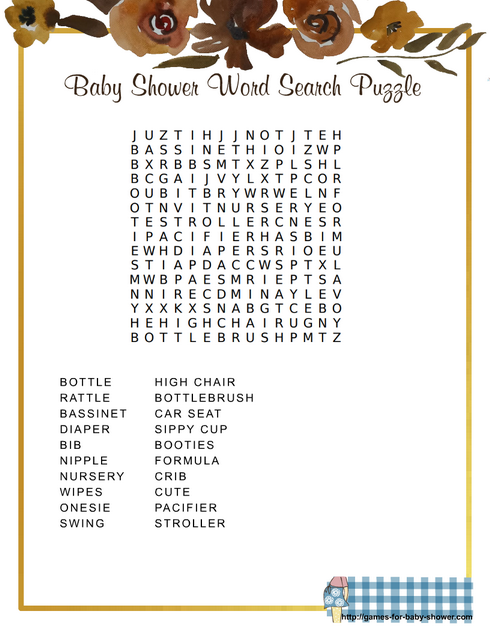 Get this image following the way that is mentioned above.
Baby Shower Word Search Puzzle Solution Key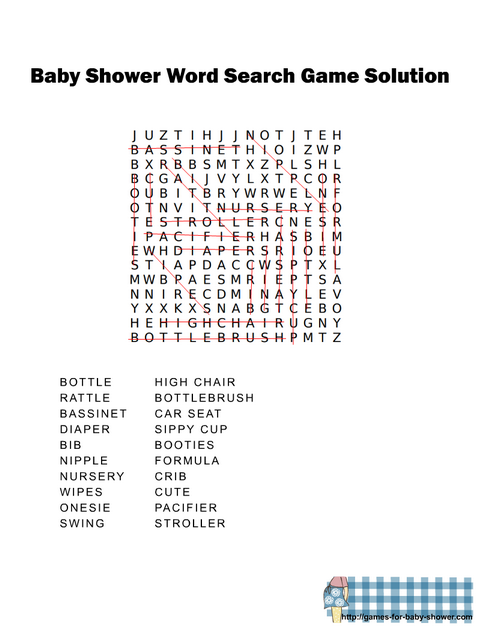 This is the solution or key to this word search puzzle.
---