Free Printable Complete the Proverb Game for Baby Shower
Take a test of your Baby Shower party guests in a fun way with this free printable Complete the Proverb game for Baby Shower and see how many of them know the complete form of these very popular proverbs. I have made this game in blue color for boy Baby Shower,in pink color for girl Baby Shower and in gender neutral orange color so you can pick and print any design that goes well with the theme of your Baby Shower party.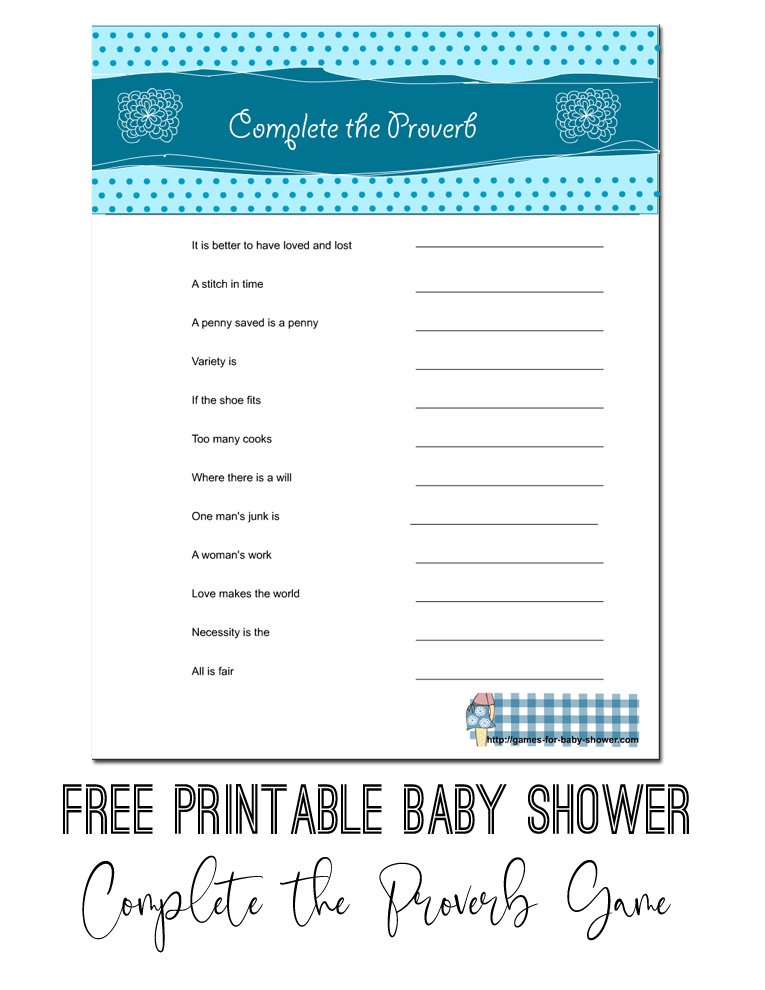 How to Play: Distribute printed game in color of your choice along with a pen and pencil among each of your Baby Shower party guests. Ask them to complete all the proverbs within five minutes. The guest with the most correct answers will win this game. Here is the solution for this game so you can check their answers.
Complete the proverb game for Baby Shower in blue color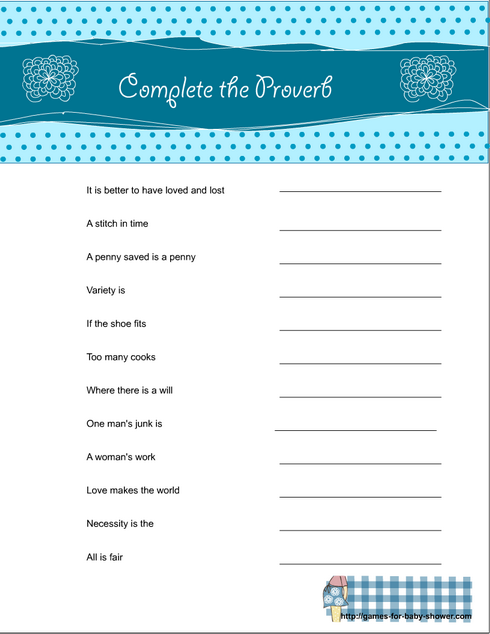 Here is this complete the proverb Baby Shower game printable in blue color to match your boy Baby Shower party. Click on this image above and save the bigger image in your computer or print it.
---
Complete the proverb Baby Shower game in pink color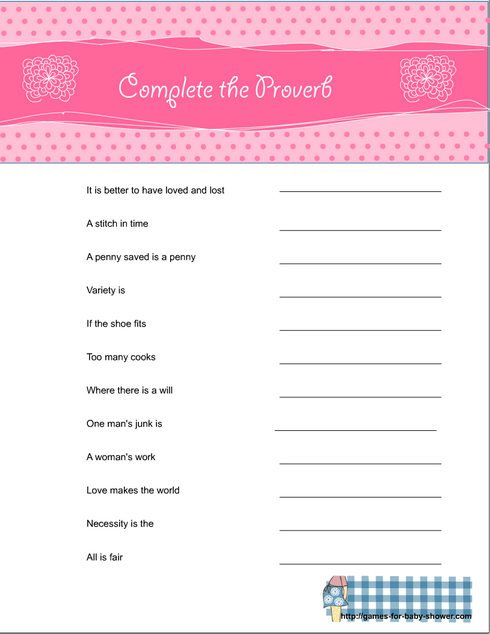 If you are having a girl Baby Shower then print this image for complete the proverb game with pink graphics. I am sure that your girl Baby Shower party guests will appreciate the design.
Baby Shower Game, Complete the Proverb, in orange color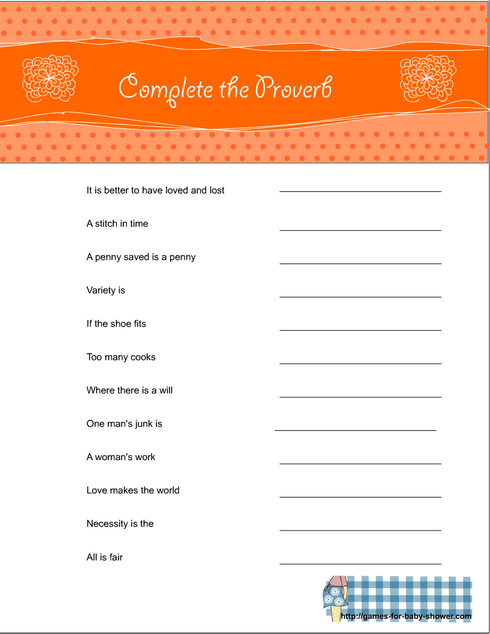 I have made most of gender neutral games in brown or green colors but for this game I have made a variation and made it in orange color. You can use it if you are not disclosing gender of the baby or even for boy or girl Baby Shower party.
Baby Shower Complete the Proverb Game Answer Key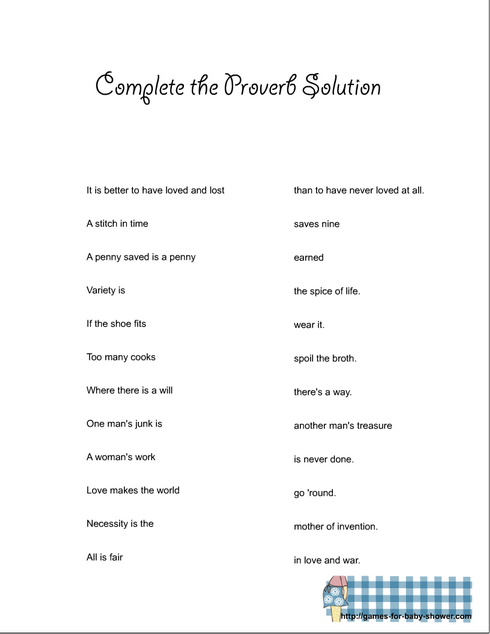 Here is the answer key to this Complete the proverb game for baby shower.
---