Free Printable Baby Shower Memory Game
Here are printables for Baby Shower memory game. This game can not be played using only the printable graphics but you will also need baby related items such as diaper pins, cotton balls, cotton swabs, baby wipes, pacifier, bottle, bib, rattle,, baby bootie, baby cap, spoon, board book, a tray and a cloth. This is a very interesting game as it will challenge the Baby Shower party guests and test their memories. To help you with the arrangements for this game I have prepared free printable Baby Shower memory game stationery which you can print and give to your guests so they can write down as many items as they remember.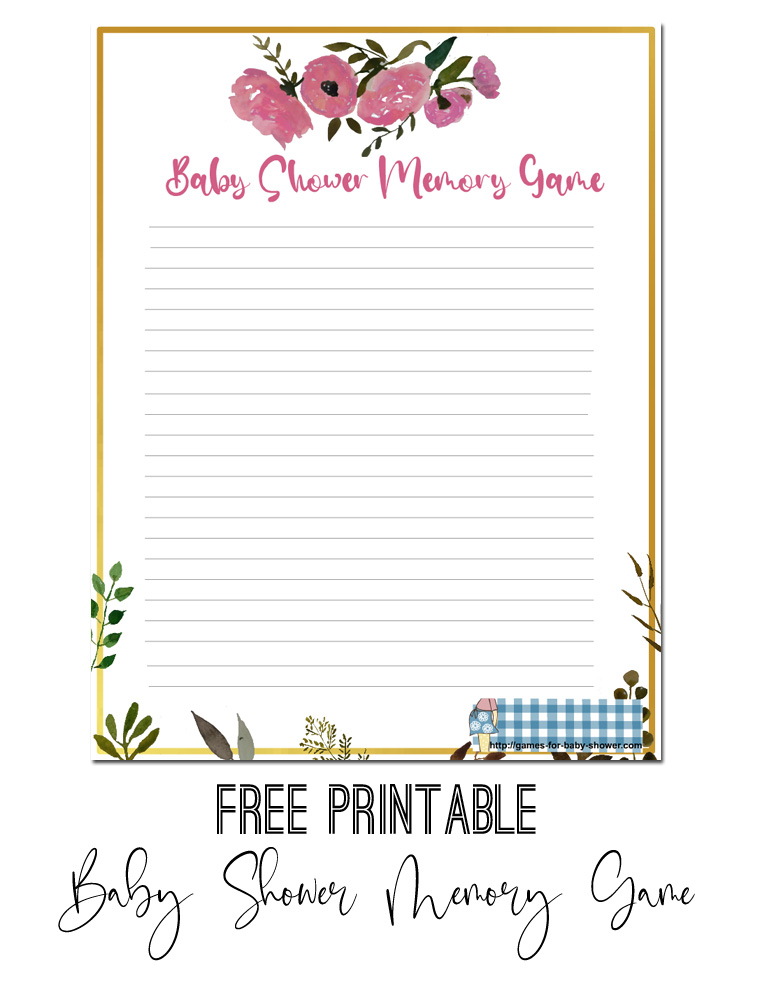 How to Play: Distribute printed Baby Shower memory game stationery among your Baby Shower party guests along with a pen or pencil. Then place different baby related items in a tray and show it to your party guests for 15-30 seconds depending on the number of items. Ask them to write names of as many items as they remember. The guest with most number of items will win this game.
Free Printable Stationery for Baby Shower Memory Game in Blue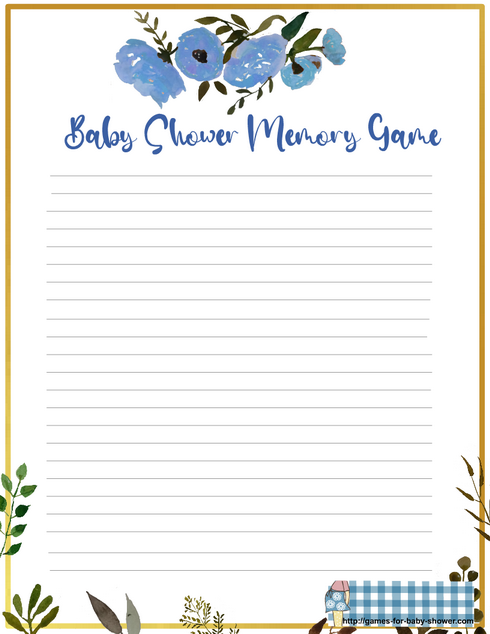 If you are having a boy Baby Shower party then you can use this free printable Baby Shower memory game stationery in blue color. To grab the image just click on the smaller image shared above, the bigger image will open, right click and save that image to your computer. By using free printable games that I am providing on my website you can add fun and charm to your Baby Shower party in a very cost effective way.
---
Baby Shower Memory Game Printable in Green Color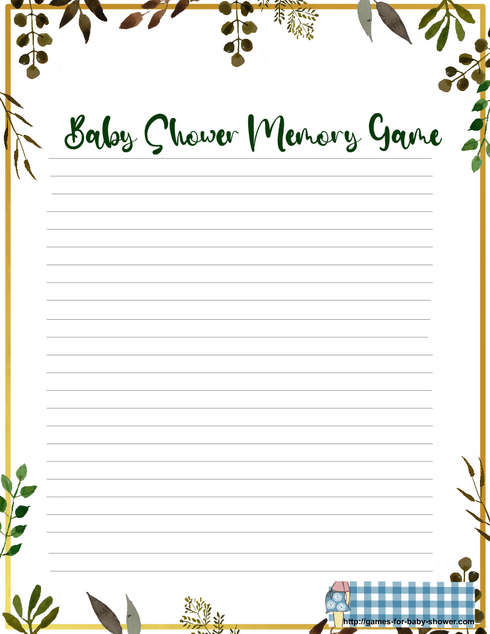 If you do not know or do not want to disclose gender of the baby then use this stationery for memory game made in green color. It is beautifully decorated with green leaves and foliage and it will go very well with Baby Shower of any theme.
Free Printable Baby Shower Memory Game Stationery in Pink Color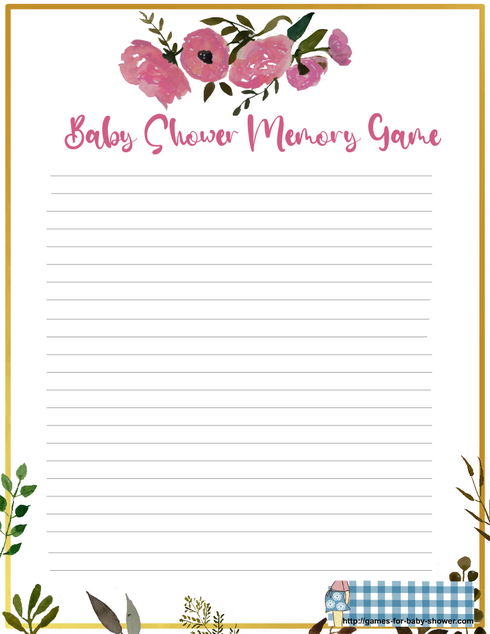 For a girl Baby Shower memory game you will surely appreciate this stationery design in pink color.
---