Free Baby Shower Printable to Make a Sketch of Mom to Be
Make a Sketch of mom-to-be is another hilarious Baby Shower game that will fill your Baby Shower party with laughters. I have prepared free printable stationery in different colors to make playing this game easier for you. Download the printables that I have prepared for this game in colors of your choice. All these printables have a cute border that will give even the silliest sketch look of a proper painting.
How to Play: Distribute these printed game cards along with pencils or charcol sticks among each of your party geusts and ask them to make a sketch of mom-to-be within 5 or 10 minutes. The sketch that mom-to-be will like the most will be the winner.
Make a Sketch of mom-to-be printable in blue color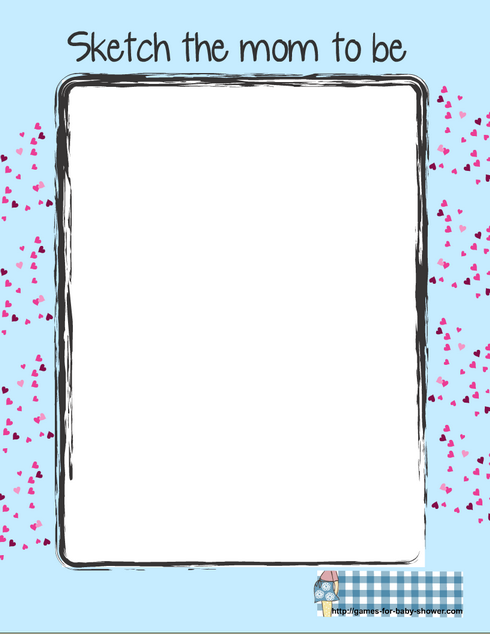 Here is a free printable of make a sketch of mom-to-be game in blue color. It is perfect if you are throwing a boy Baby Shower party. To save this image click on this smaller image given above, a bigger image will open up. Just right click and save that image to your computers.
---
Free Printable Make a Sketch of Mom to be Game in Pink Color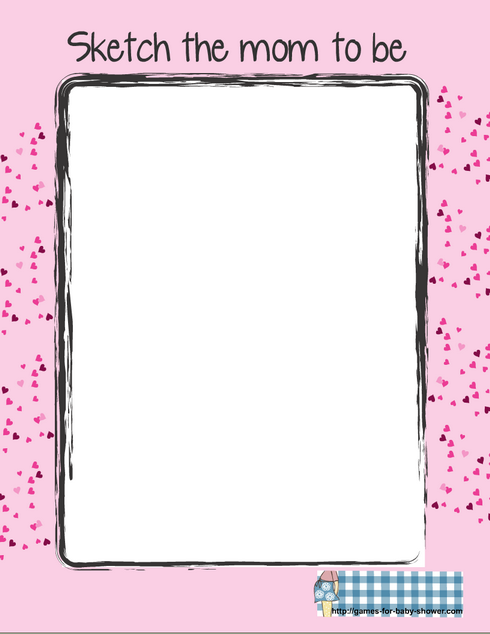 Free printable for make a sketch of mom-to-be game in pink color for girl Baby Shower.
Sketch the Mom to be Printable Staionery in Green Color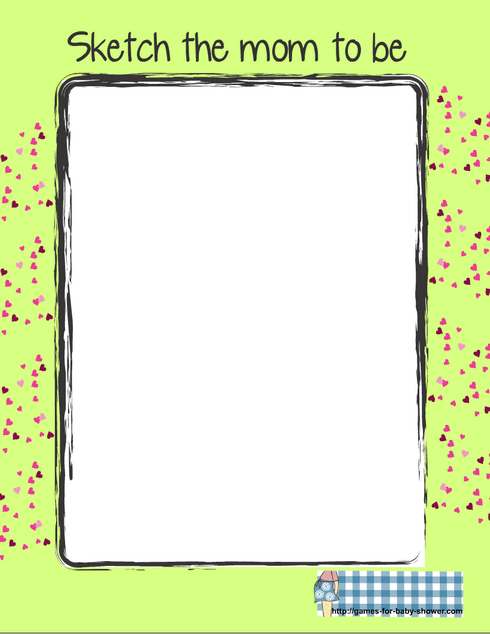 Click on this image above and right click and save the bigger image to your computer. This green free printable stationery is perfect if you do not know or do not want to disclose gender of the baby.
---